Hiking
(Short-distance Paths)

Circular


Starting point
Malpartida de Plasencia

Difficulty
Low/Average








Difference in height
338 m / 338 m

Profile of the itinerary

Description of the route

The route starts from kilometre 3 on the Gargüera road, very near the tail end of the Las Covachillas Reservoir. From this point it proceeds to the Dehesa de Arriba on the shady side of Los Pilones, crowns the Sierra de San Bernardo on the La Fragua plains, and returns along the sunny side of Los Miraderos to the starting point.
It is an easy route on trails in good condition although it is also demanding owing to the distance and because there are some differences in height to be taken into account, in particular the climb to the Vetton hill-fort of the Sierra del Camocho which is also without a path. In addition it should be borne in mind that as we are on the dehesa of common land of Malpartida de Plasencia there is lot of free-roaming livestock, especially cattle; this makes it important to close the gates that we pass through and keep any dogs on a lead to avoid any incident.
The route first runs through a gentle landscape of holm oaks and grass meadows which as we approach the Sierra del Camocho becomes steeper and gradually turns into a fine dense woodland of Pyrenean oaks, cork oaks, and hackberries, in particular in the vicinity of the Los Pilones Stream, which gets its name from the numerous fountains with stone troughs or pilas found along it. It is worth leaving the route to discover the anthropomorphous tombs of the meadow of Los Toros and La Princesa, in addition to a small menhir and other remains probably from the Early Middle Ages which are visible on the nearby hill of the Cerro de Castillejos.
See more paths
4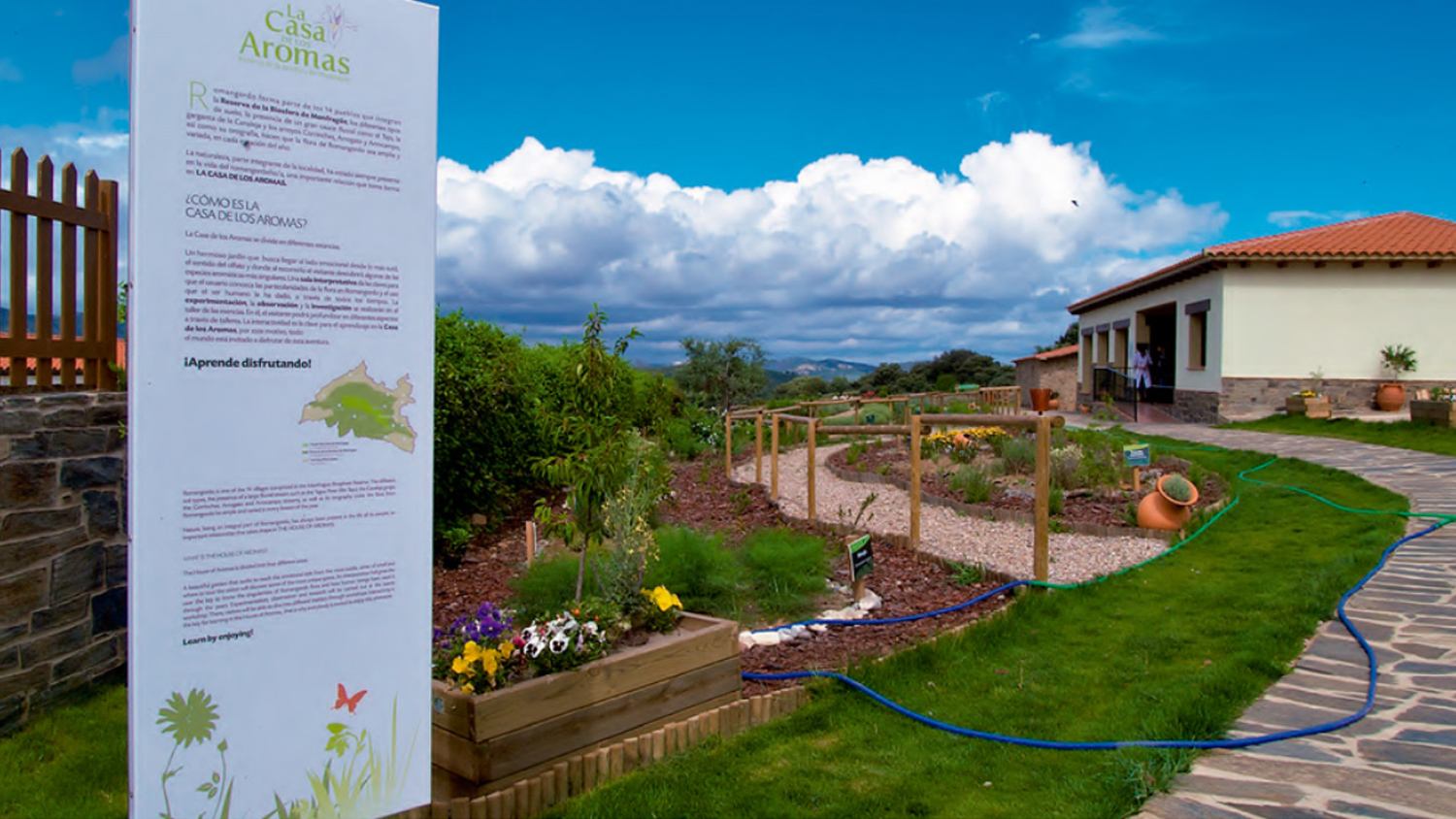 1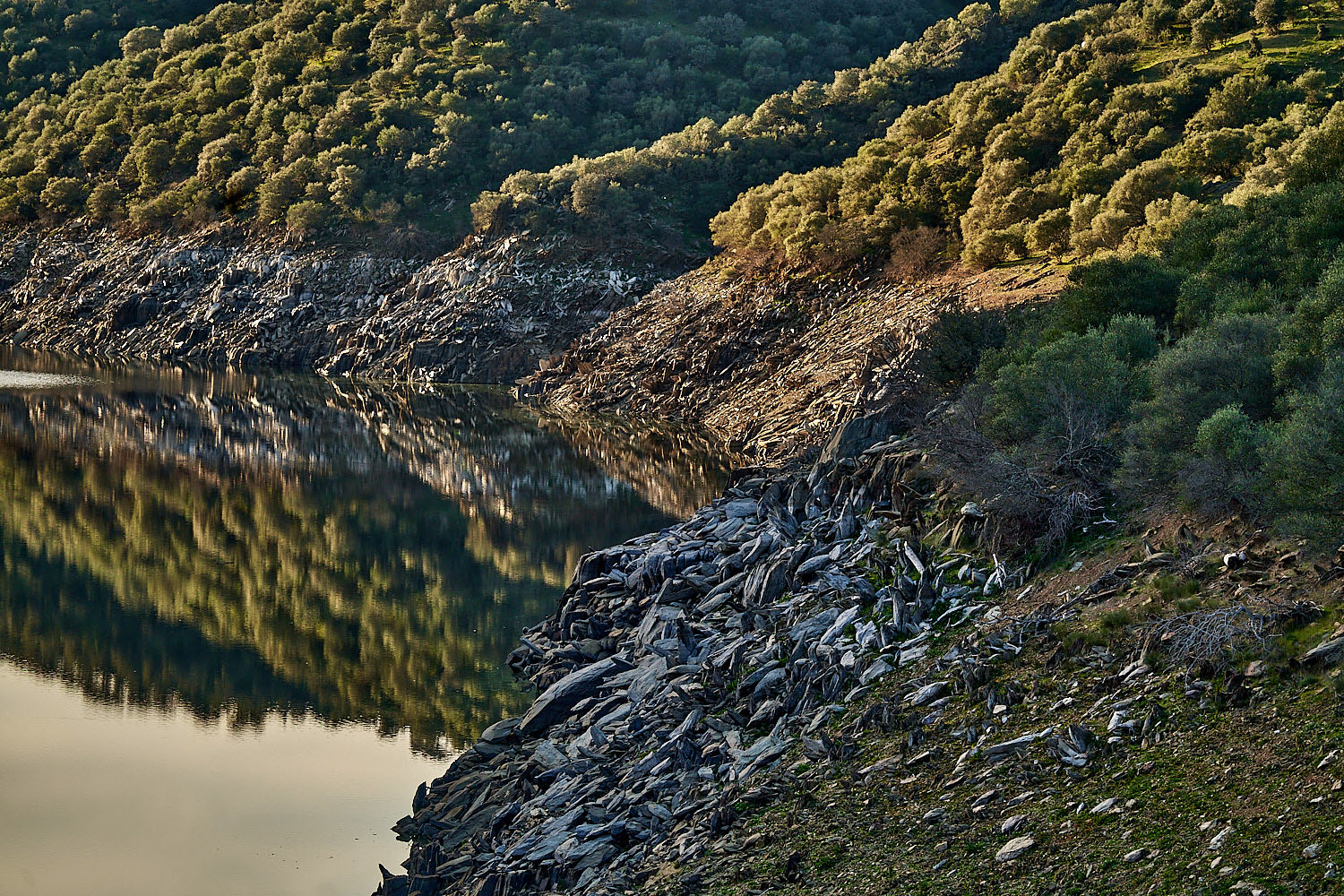 3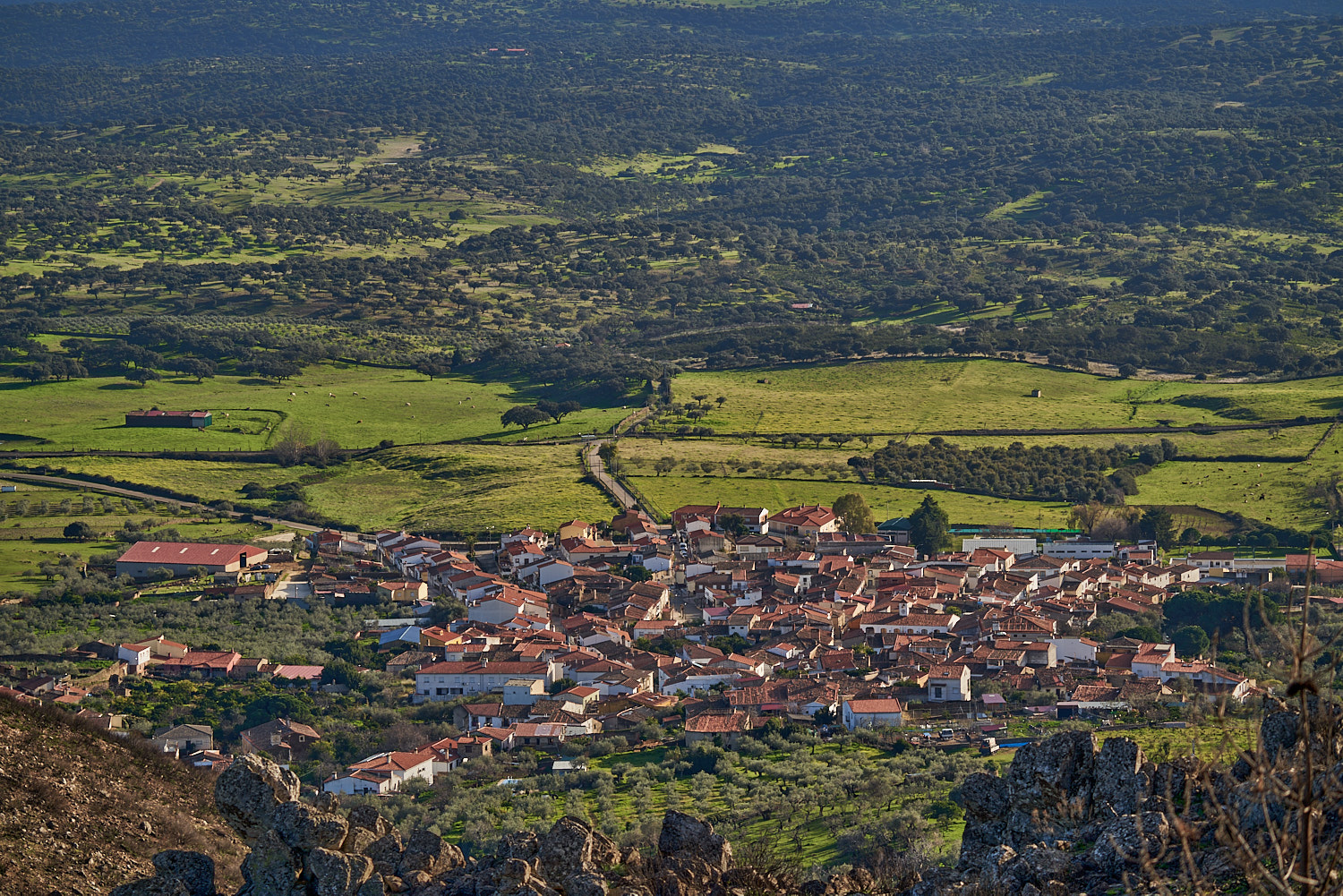 5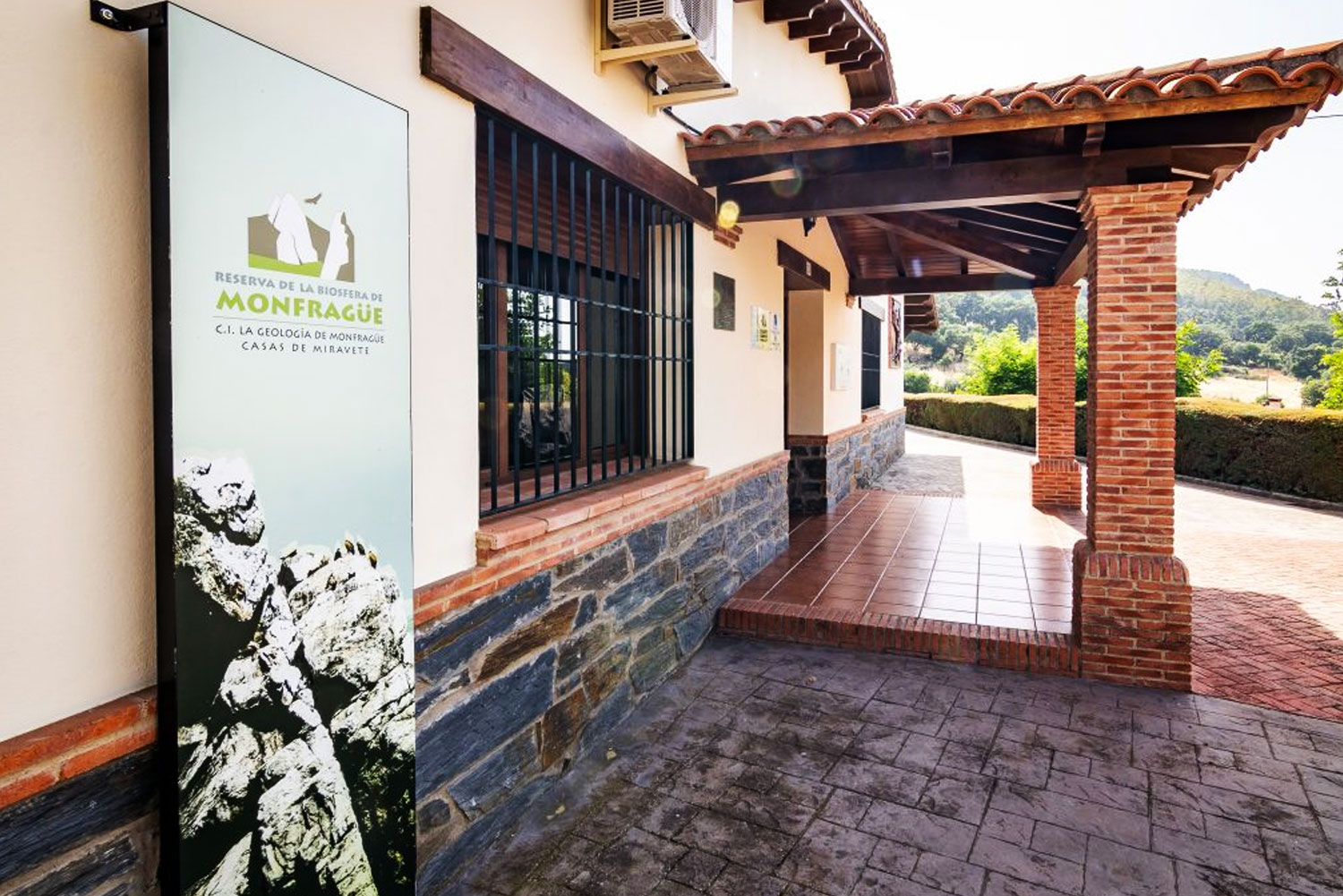 6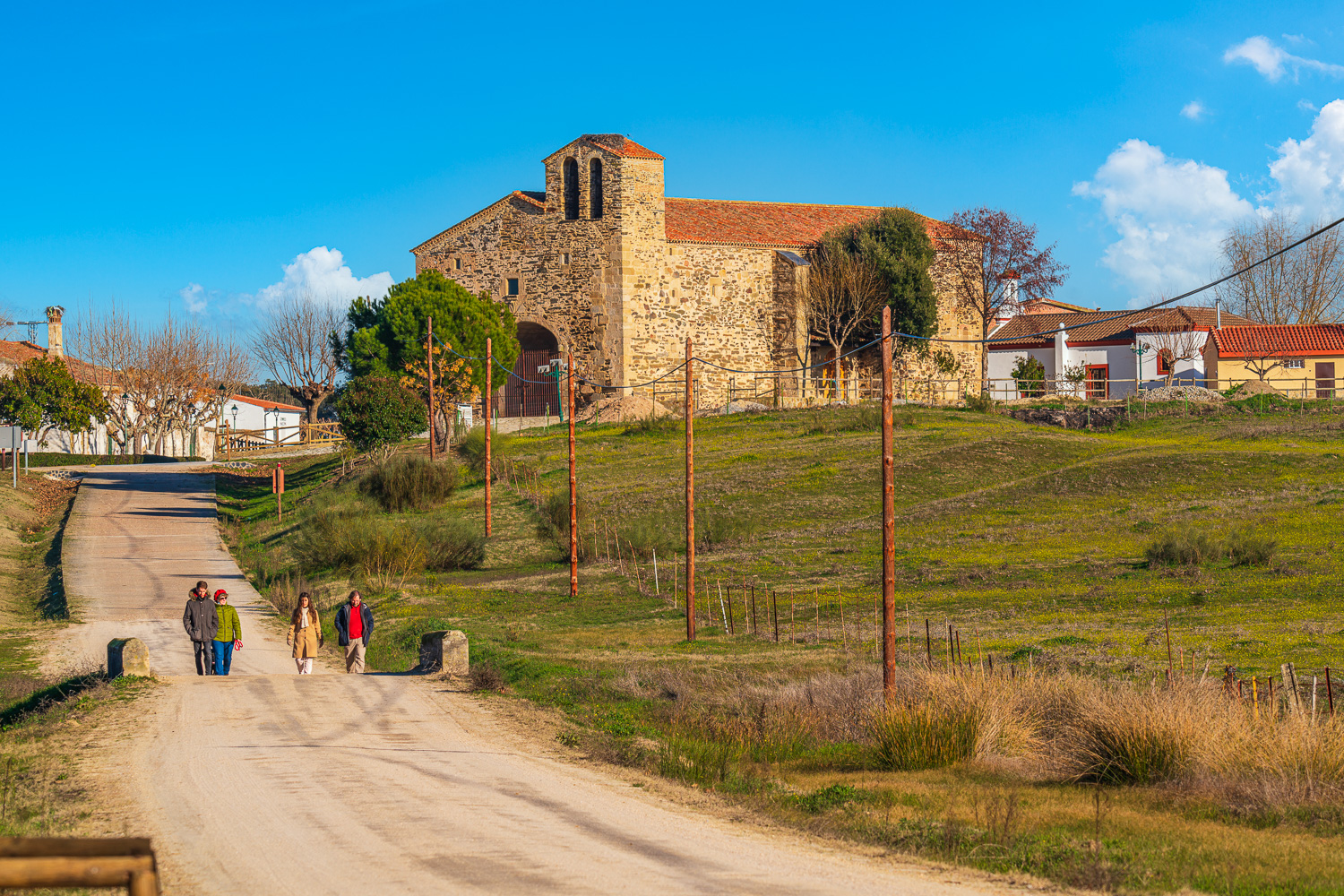 7