Hiking
(Local Paths)

Los Nogales Gorge
SL-CC 45
Circular


Starting point
Higuera de Albalat

Difficulty
Average/High








Difference in height
225 / -225 m

Profile of the itinerary

Description of the route

The route starts from Higuera de Albalat towards the southeast on the Robledollano road and later descends to Los Nogales Gorge, right in the area of the La Norteña Mine, where by following the channel of an old power station we can explore the gorge until we reach the Los Castañales or Gargantilla Stream. The route continues to descend on the left-hand bank of the Los Nogales Gorge passing by La Luminosa, an old flour mill which has been converted into a power station, and finally rises again to reach the starting point.
It is a very difficult route to follow, in particular after the Gargantilla Stream, because there is practically no path and it runs over very rugged terrain; because of this, despite the signposting we recommend using a device with GPS and counting on its tracking. It also includes some differences in height with steep slopes and the old channel, which was abandoned a long time ago and is in poor condition, has reached a considerable height, owing to which extra precautions should be taken to avoid accidents.
The route runs through spectacular landscapes of steep hillsides full of kermes oaks, wild olive trees, and terebinths, which give way to alders and dense riverside vegetation on the sides of the gorge. It is also a very interesting area for orchids and for watching mammals such as the roe deer and birds such as sparrowhawks, golden orioles, jays, and warblers.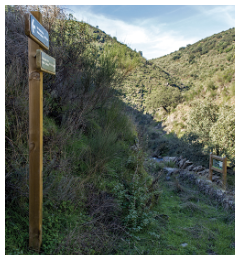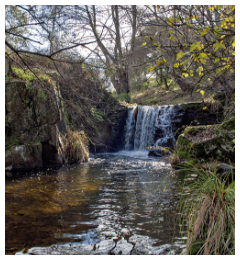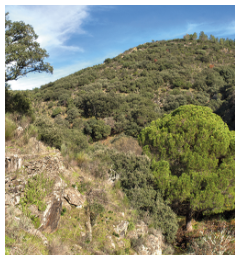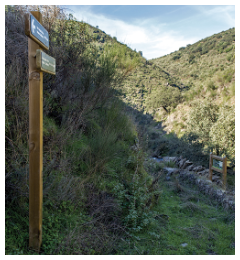 See more paths
2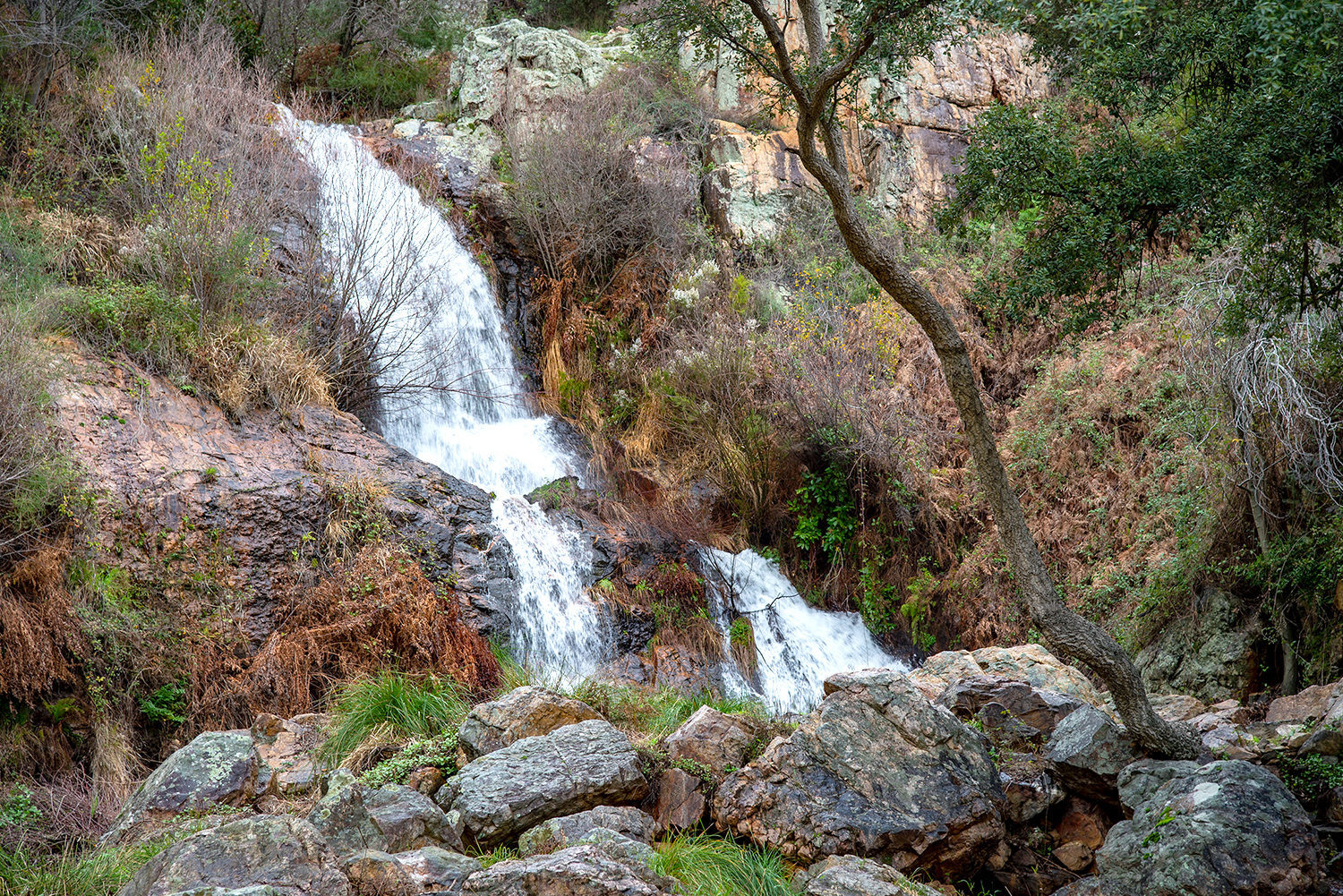 3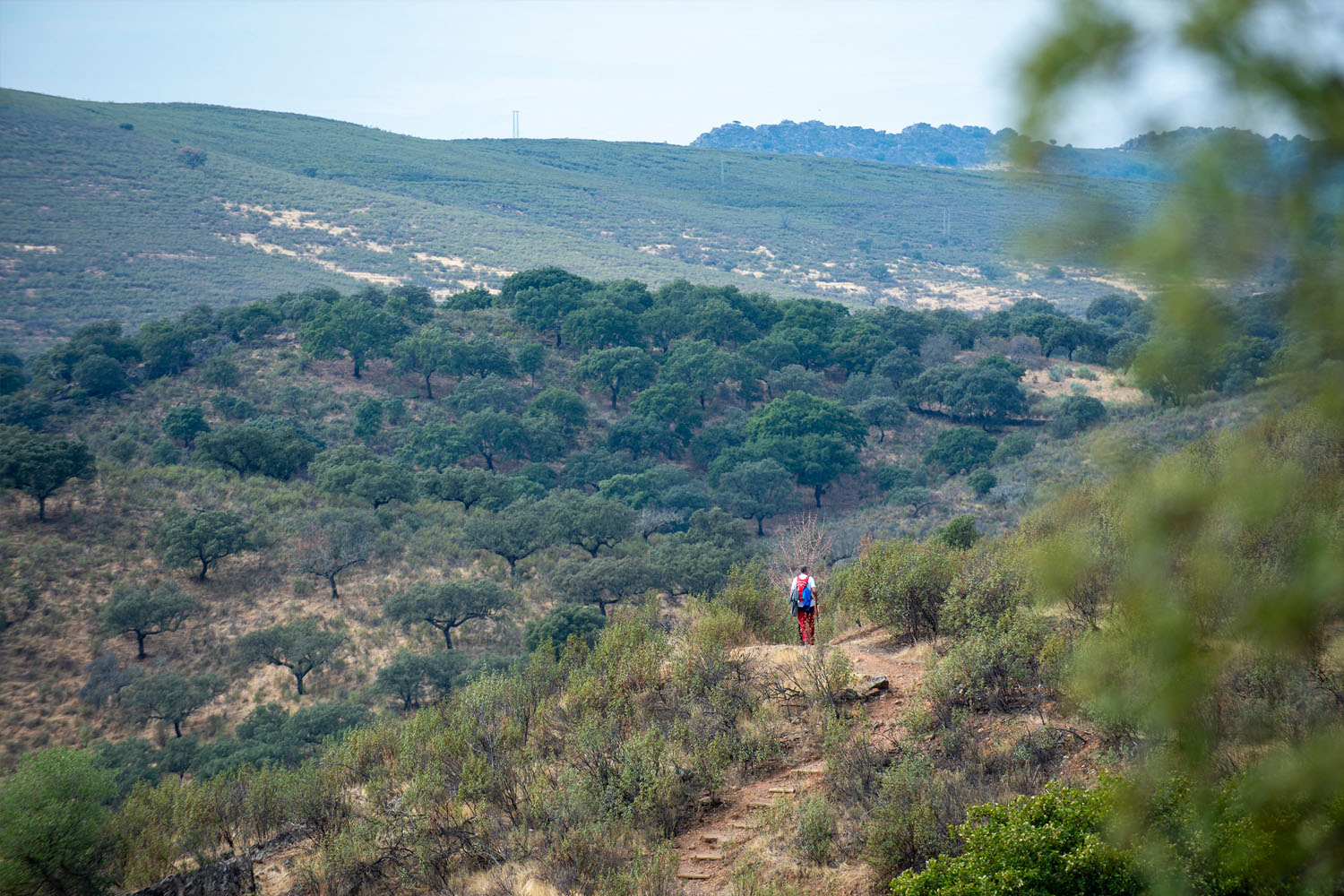 5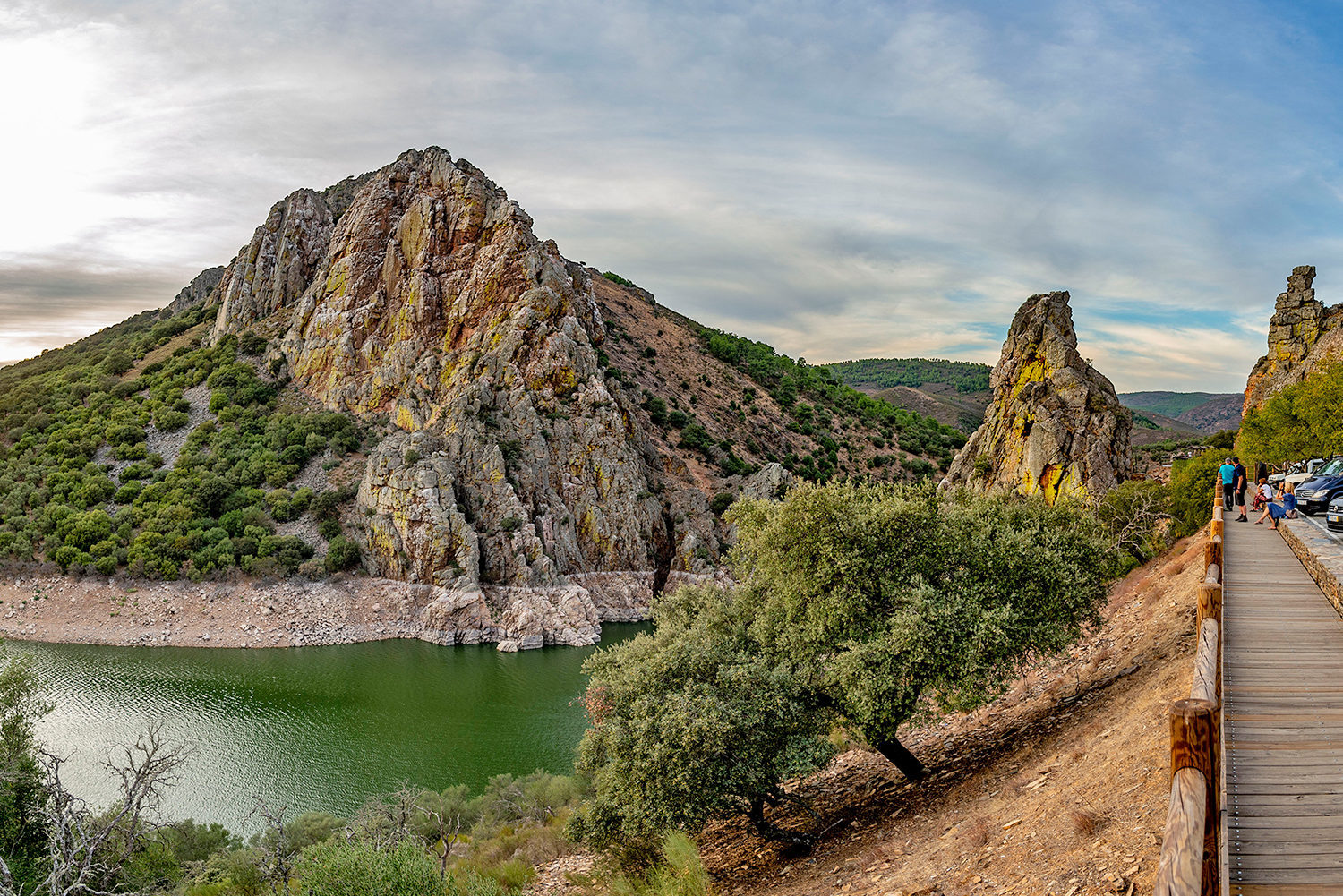 4